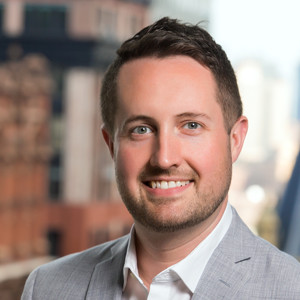 Andrew Damer
Senior Vice President, Culture & Live Entertainment
Andrew Damer (he/him) has shepherded dozens of global entertainment and leisure brands through launch and transformation to success. Since joining Allied in 2012, he has built and directed cross-functional teams for new entertainment, arts, and cultural brands, including Harry Potter and the Cursed Child (San Francisco), Mean Girls, The Book of Mormon, Hadestown, Motown the Musical, Beetlejuice, and RENT, and he regularly consults with performing arts centers and cultural organizations across the country. Previously at AKA NYC, Andrew established the agency's presence in North America, leading integrated marketing campaigns for The Book of Mormon, Spider-Man: Turn Off the Dark, and Billy Elliot the Musical on Broadway and in various North American markets. In 2007, Andrew joined Broadway in Chicago—the largest commercial theatre presenter in the city – where he managed campaigns for pre-Broadway, long-running, and touring engagements at five downtown theatres. His career began at The Chicago Theatre where he designed and executed a fresh marketing strategy, which was key in the expansion into new revenue streams that positioned the business for acquisition by MSG.
Andrew holds an M.B.A. in international business and marketing from Loyola University Chicago and a B.A. from Emerson College in Boston. His desire to positively influence new generations of leaders can be seen in his previous contributions as an adjunct faculty member serving George Mason University's Arts Management Program and as an instructor for Northwestern University's School of Communication.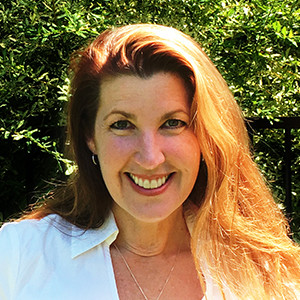 Jennifer Gallagher
Vice President, Touring
Since joining Allied Touring in 2005, Jen (she/her) has led the strategy, marketing, and publicity efforts for nearly 30 Broadway tours, including Hairspray, Annie, Dirty Rotten Scoundrels,  Roundabout Theatre Company's Twelve Angry Men, The Drowsy Chaperone, Sweeney Todd, Legally Blonde The Musical, West Side Story, ONCE, Kinky Boots, An American in Paris, School of Rock, The Play That Goes Wrong, and Harry Potter and the Cursed Child (SF production) to name a few. She currently oversees Pretty Woman: The Musical, Tootsie, RENT, and The Book of Mormon.
Prior to Allied, Jen was the advertising and public relations manager for The Bushnell Center for the Performing Arts in Hartford, CT. During her six-plus years with The Bushnell, she marketed the local engagements of more than 50 national Broadway tours as well as countless other live events, including one very memorable Weird Al Yankovic concert. Originally from the San Francisco Bay Area, Jen graduated from the University of California at Davis with a Bachelor's Degree in Political Science.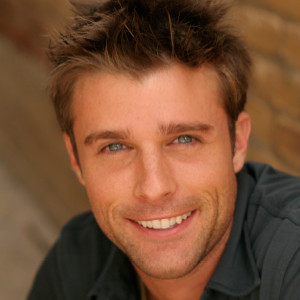 Scott Praefke
Vice President, Touring
Scott (he/him) has had a passion for theater his entire life. Prior to starting his marketing and communications career, Scott spent years traveling the country and world, performing in national/international tours and on cruise ships. He first joined Allied in 2010, under the great leadership of Laura Matalon and Tanya Grubich, working on New York productions of RENT, Mamma Mia!, and Cirque du Soleil's Zarkana. Scott has since gone on to lead marketing and communication efforts for over 20 tours, including Ain't Too Proud, Mean Girls, Beautiful – The Carole King Musical, Matilda The Musical, Motown The Musical, Mary Poppins, War Horse,and many more. Scott is a graduate of the University of Wisconsin-Madison with a double major in Public Relations and Advertising.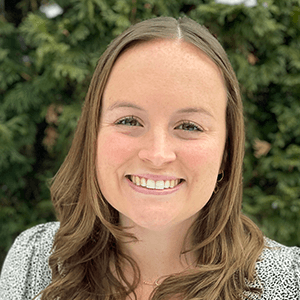 Jessica Cary
Tour Marketing and Press Manager
Jessica (she/her) has always loved the theater industry and its incredible community. She started as a marketing and press intern at the Fabulous Fox Theatre in St. Louis before beginning with Allied in 2017 as an intern. She joined Allied full time in 2018 working on press and marketing for several tours. Current and previous tours include Roald Dahl's Charlie and the Chocolate Factory, Into the Woods, Mamma Mia!, Mean Girls, Mrs. Doubtfire, Mystery Science Theater 3000, Pretty Woman, RENT, Rock of Ages, The Play That Goes Wrong, and Irving Berlin's White Christmas. Jessica holds a B.A. in Communication with a minor in Marketing from Saint Louis University.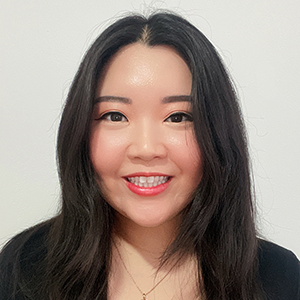 Adina Hsu
Tour Marketing and Press Coordinator
Adina (she/her) is passionate about theatre and the arts and can often be found catching a Broadway show in her free time. Prior to Allied, Adina worked in the tourism and hospitality industry as a tour administrator and coordinator. She specialized in performing arts groups and large-scale marching bands that performed in the Macy's Thanksgiving Day Parade. Adina holds a Bachelor of Business Administration in Marketing from Baruch College.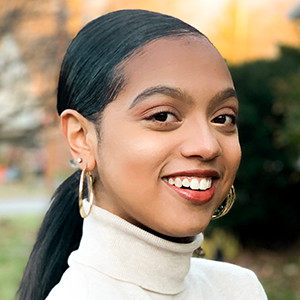 Amenkha Sembenu
Tour Marketing and Press Coordinator
Amenkha (she/her) is a lifestyle blogger and influencer who looks to use her platform to positively inspire others. She has always had a love for theater from acting in many school plays to attending Broadway shows throughout the years. Amenkha developed a passion for marketing through several positions in college. Prior to her role at Allied Global Marketing, Amenkha worked as a Student Assistant for Campus Activities (St. John's University) and as an Operations and Marketing Executive Assistant for BDA Partners. She holds a Bachelor or Arts in Psychology from St. John's University.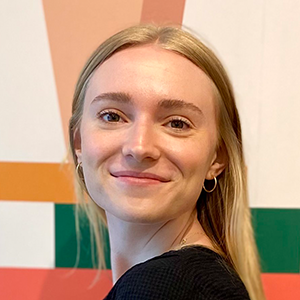 Emily Toppen
Tour Marketing and Press Coordinator
Emily (she/her) is dedicated to connecting diverse individuals through captivating stories. She returns to Allied after being a marketing and press intern during the summer of 2020. During her time away from the industry, she was an associate web producer for Herman Miller, collaborating with an international digital team on ecommerce platforms. While she was a student at Michigan State University, she was a public relations intern at Wharton Center for Performing Arts and a member of the Spartan Marching Band. Emily holds a Bachelor of Arts in Interdisciplinary Humanities with concentrations in Arts and Cultural Management, Communication, and Theatre.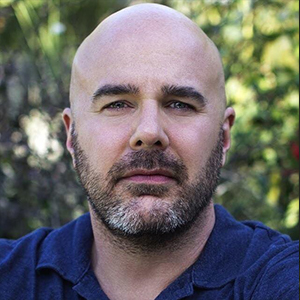 Mark DeSalvo
Project Manager, Creative
Mark (he/him) manages art production for Allied Touring, overseeing the execution and delivery of creative marketing assets for upcoming productions. Before joining the Allied Touring team full time, Mark planned national advertising campaigns at Paramount Classics and Paramount Vantage. He was also an Account Executive on the Warner Bros. account in Allied's motion picture department. Mark graduated from University of Oklahoma with a B.A. in Marketing and Advertising.